While being one of the slowest cars I've ever had to race, I was wanting to confirm the power upgrade from the ecu retune, So I took the Cruze to the drag strip this last week and as expected considerable gains were had between the factory & the Torque Up Tune.
So as not to bias the car against any temperature changes or heat soak in the staging lanes, The factory tune was uploaded between runs of the modified tune.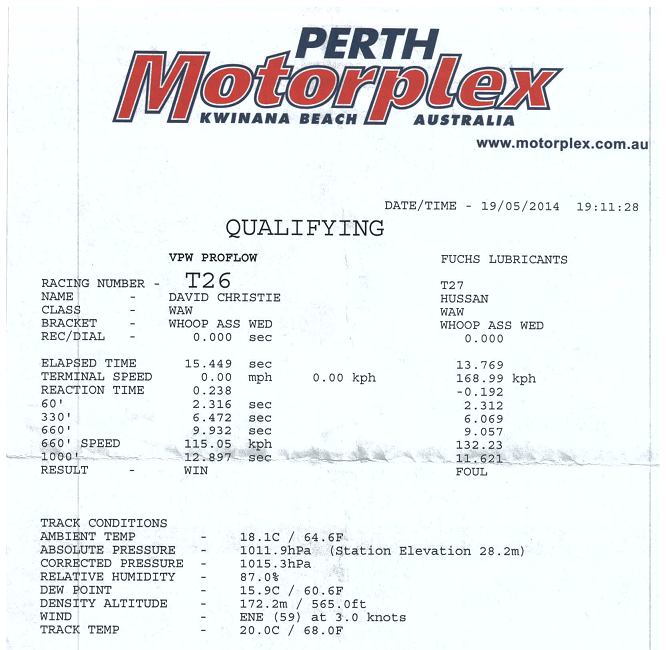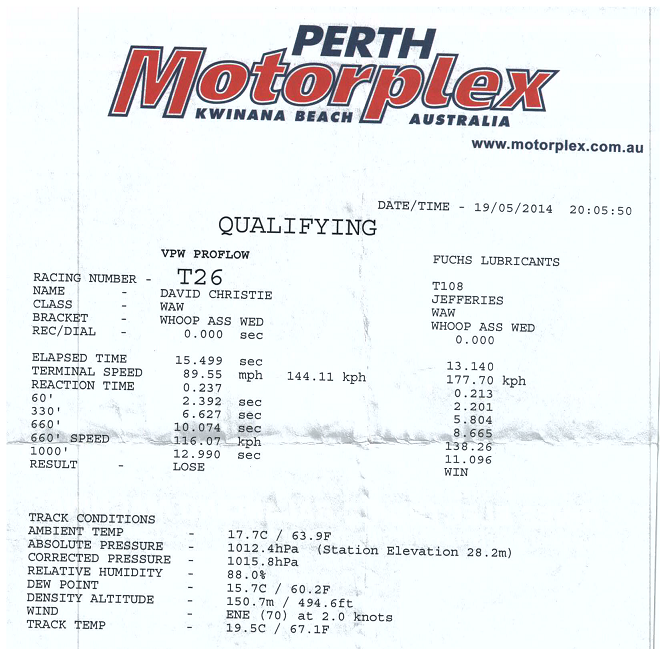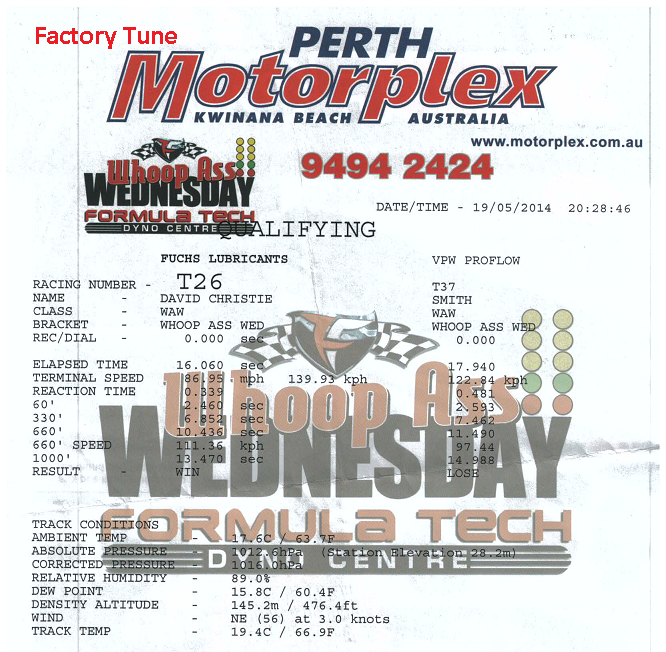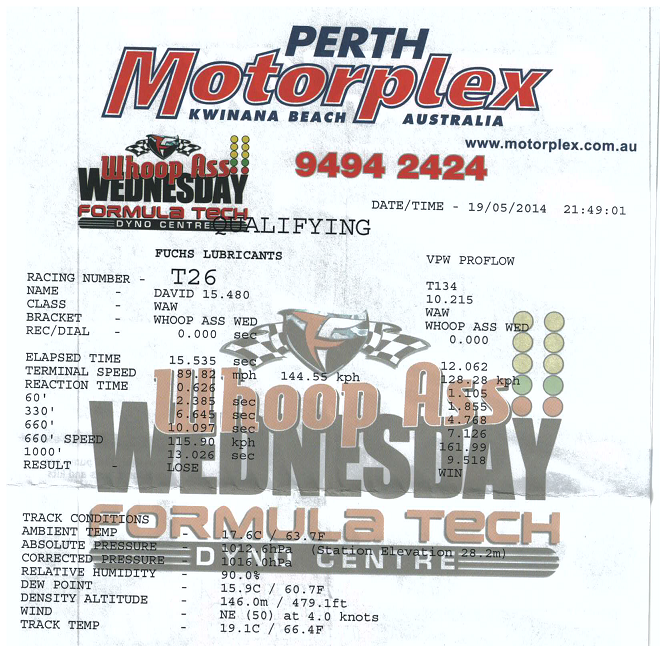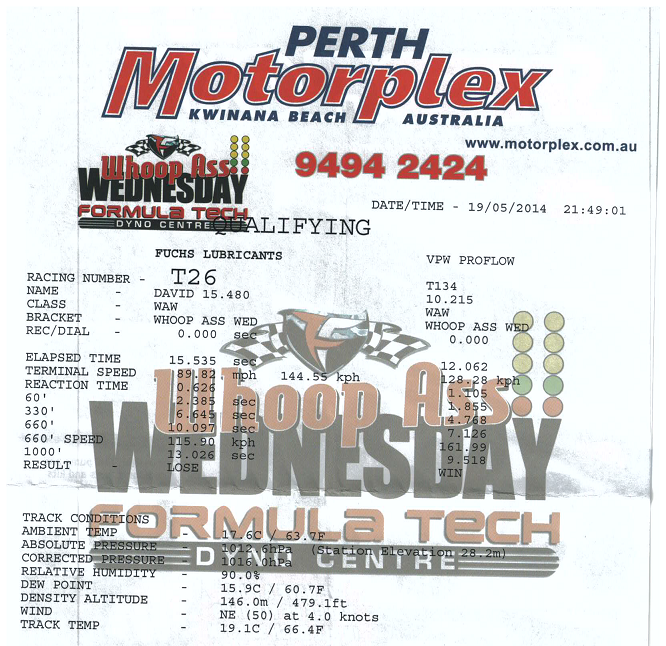 As can be seen from the results there is a minimum 4kph difference at the half track which carries all the way through to the speed trap at the end of the 1/4.
The biggest problem with trying to get the cruze off the line quickly is actually wheel spin believe it or not, since it doesn't have a Limited Slip diff it starts to axle hop as the boost comes on in 1st gear. If the car was an auto it's quite possible a high 14 second time slip would be possible.